Campaign strategic and tactical assessment
We assess the strategic and tactical design of organizations and projects, and give advice about how to improve it.
Expertise
Our experience in this subject comes mainly from our work as campaigners for the League Against Cruel Sports and Campaigns Coordinators of CAS International (Dutch anti-bullfighting organization), which involved assessing and advising many animal protection groups in Europe and America. It also comes from involvement on many campaigns with various animal protection groups (such as The Monkey Sanctuary Trust, The Born Free Foundation, Animal Aid, The Captive Animal's Protection Society, Advocates for Animals, Animal Protection Agency, the League Against Cruel Sports, CAS International, WSPA, PROU, Libera!, Protección Animal Ecuador, Wild Productions, etc.)
Examples of our work
The work as consultant for the Catalan organization PROU lead to the successful ban of bullfighting in Catalonia in 2010, as illustrated in the below CNN news article.

Assessment Report on the campaign that ended up with the closure of Glasgow Zoo (click on the image for the report in PDF).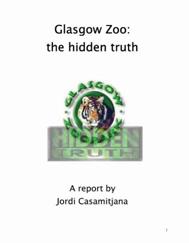 Participating in an international meetings in Lisbon to discuss anti-bullfighting strategies and tactics.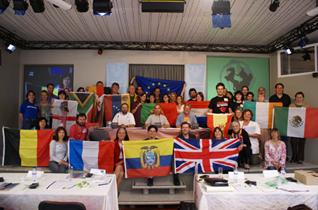 Placard on the anti-bullfighting campaign of the League Against Cruel Sports, which we initiated when we were employed by them.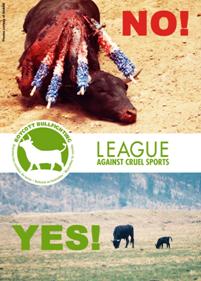 Legislation Campaigns Undercover Research Audiovisual
©Jordi Casamitjana